Appleton
---

SUMMER SOCIAL DISTANCING SERIES
The League of Women Voters Appleton Diversity Committee invites you to summer conversations. 2020 has so far been like no other year we have ever experienced. We are offering you an opportunity to join virtually with your League friends to learn more about the social unrest in our country.We invite you to join us for Summer Social Distancing Series, Session 2: #SayHerName.  This time we explore why violence against women appears to be less inflammatory and elicits a smaller response from the US general population than does violence against black men. Caution, many of the videos contain violence and you may find them disturbing.
Join us on either
Tuesday, August 4 at 7:00pm or
Thursday, August 6 at 10:30am
 
In preparation for the conversation on #SayHerName: 
Browse through the Say Her Name

Website.

  This movement began in December 2014 by the African American Policy Forum (AAPF) and Center for Intersectionality and Social Policy Studies (CISPS).
View The urgency of intersectionality | Kimberlé Crenshaw (Dec 7, 2016, 18:49) which looks boldly at the reality of race and gender bias -- and understand how the two can combine to create even more harm. Please pay particular attention to what is meant by "intersectionality."
View the first 10 minutes of Roland Martin's introduction of an HBO documentary based on Sandra Bland, Say Her Name: The Life and Death of Sandra Bland (Dec 1, 2018, 12:24). 
In preparation for the conversation on Missing and Murdered Indigenous Women (MMIW): 
 
Please share this invitation with others. We are looking for a community conversation.  If a League member has a guest join the conversation, you will receive a gift. 

Click on the link below to register and receive a Zoom invitation, by email, to participate in the meeting.  

Register for the August 4 session at 7:00pm
 
Register for the August 6 session at 10:30am
 
If you're interested in exploring more videos regarding these topics, please please CLICK HERE for our our suggestions.
---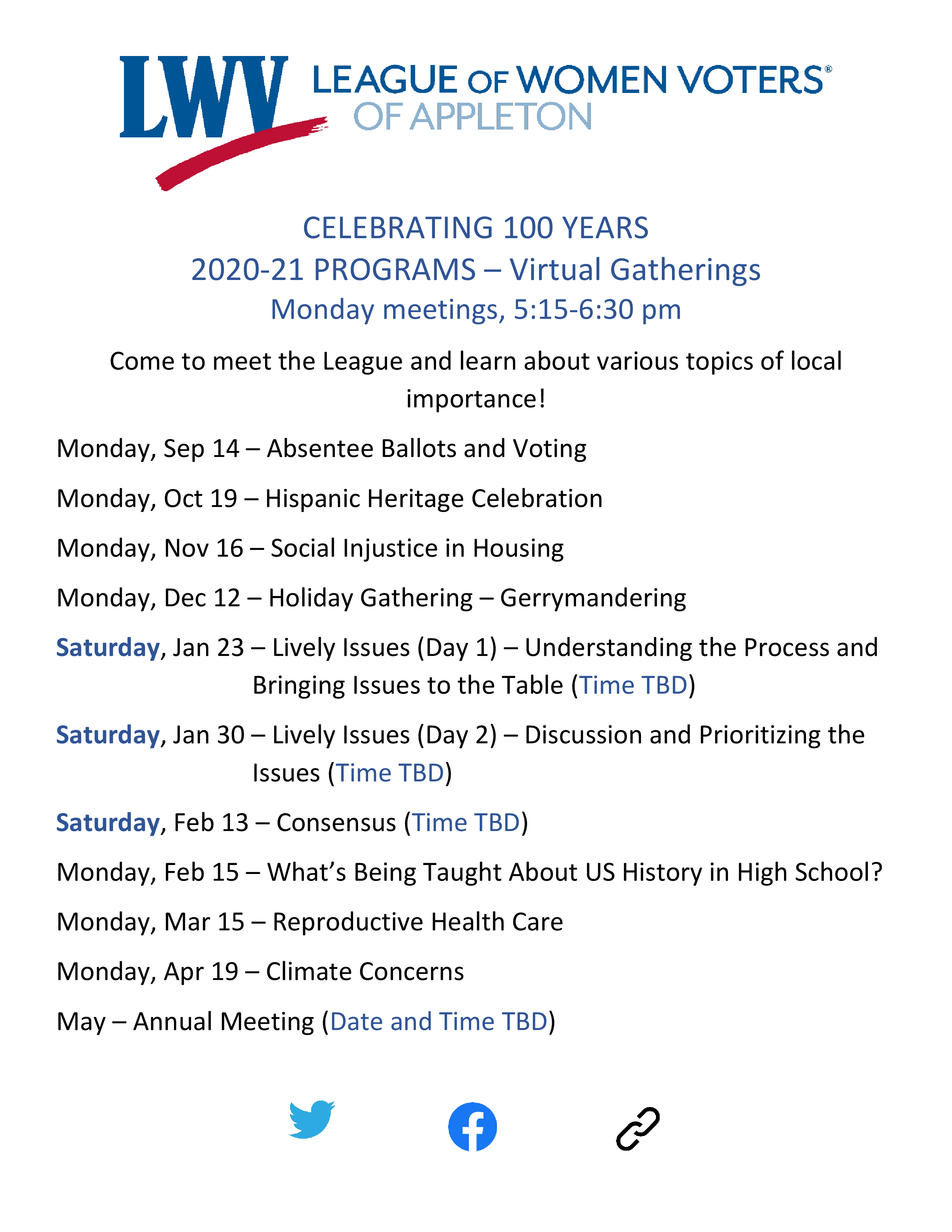 ---
---
We thank Linda Bjella, Karen Nelson, and Penny Bernard Schaber, all members of the League of Women Voters of Appleton, for their efforts advocating for non partisan redistricting and Fair Maps in Wisconsin.

In this video, they interview the mayor of Appleton, Wisconsin Jake Woodford
---
"72%"
Scroll through this slideshow about gerrymandering in Wisconsin and why you should care!
---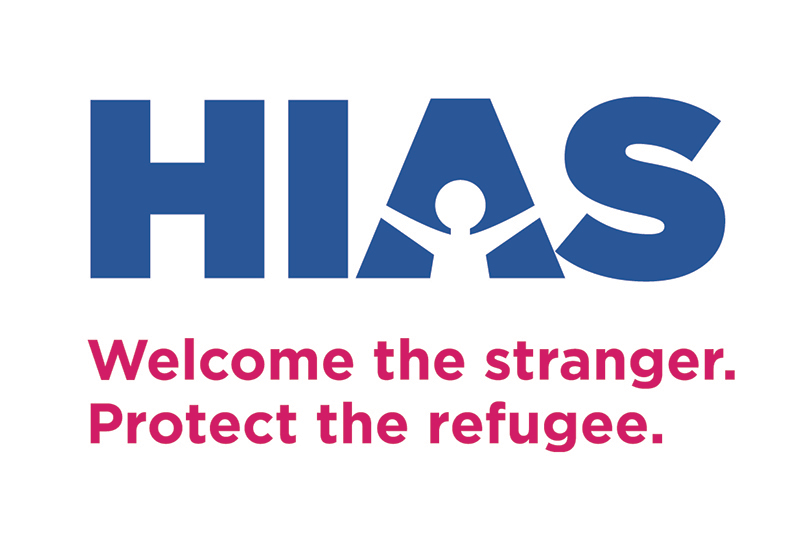 Know Your Rights During COVID19
---

PowerPoint Slides from the Presentation
---
---
---
The League of Women Voters is a nonpartisan, grassroots, political organization established in 1920 that advocates for informed and active participation in government. Our members are women and men who work to improve our systems of government and impact public policies through education and advocacy.
The League neither supports nor opposes candidates for office at any level of government. At the same time, the League is wholeheartedly political and works to influence policy through advocacy.
Are you looking to get involved? Join us to make democracy work!
---